Build Confidence And Athleticism In Your Child With Our Kids Karate Classes
There's no better way to build a well-rounded skill set in your child than with our Kids Karate Classes in Vancouver. We take pride in helping students of all ages and abilities learn every aspect of this Kids Martial Arts discipline, while also building important mental and social skills and having a great time in the process.
Join us at The Powerhouse Academy today and give your child a boost in no time!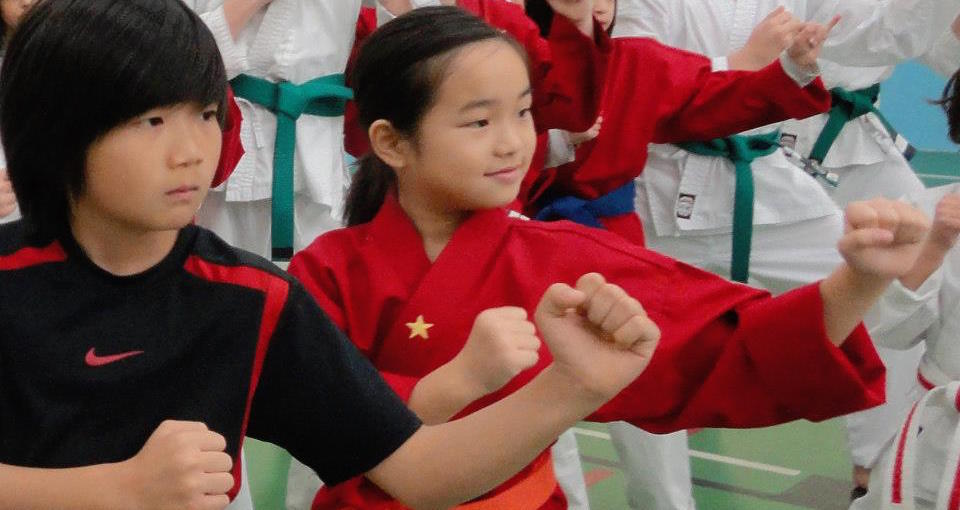 From Self-Defense To Athletic Ability, Our Kids Karate Classes Have It All
We know that students these days face unique challenges in their lives. And while our team at The Powerhouse Academy never promotes violence as the answer to a conflict, we are committed to giving students a solid foundation of self-defense should they ever need to protect themselves in a real-world situation.
And unlike a lot of team sports and hobbies, our Kids Karate classes are always changing to keep students motivated each and every week.
We're helping your kids develop lifelong habits of physical activity and avoid the traps of childhood obesity

through this form of Kids Martial Arts

.
Our Kids Karate Classes in Vancouver provide:
High-energy programs that are fun for all skills levels
Boosted strength, speed, and coordination
Improved cardiovascular health
Incredible self-confidence in all aspects of life
PLUS, Kids Karate Serves Your Child For Years To Come
It's easy to think about the here and now and how much fun your child will have in our classes. But at The Powerhouse Academy, we offer so much more!
Our Kids Karate Classes in Vancouver instill in each and every student a foundation of respect, discipline, and perseverance - all skills that can serve your child no matter what path in life they choose.
From day one, your child will be surrounded by:
Supportive, dedicated instructors
Like-minded new friends
An atmosphere of respect for all people
A sense of accomplishment each and every day

Don't Miss Out! Take advantage Of The Best Kids Karate Classes In Vancouver!
We're excited to show you just how incredible our Kids Karate program is here at The Powerhouse Academy. Join us today and give your child the best chance to thrive.
Just fill out the short form on your screen to get started now or sign up for our 2 Week Free Trail to learn more about everything we have to offer in Vancouver.