Take On The Most Exciting Workout In Town With Our Adult Martial Arts Classes
At The Powerhouse Academy, our martial arts training is built around the discipline of Shotokan Karate and we are proud to share it with everyday men and women across Vancouver and beyond.
Join us for the best Adult Martial Arts training in town and combine this incredible style with total-body fitness from day one!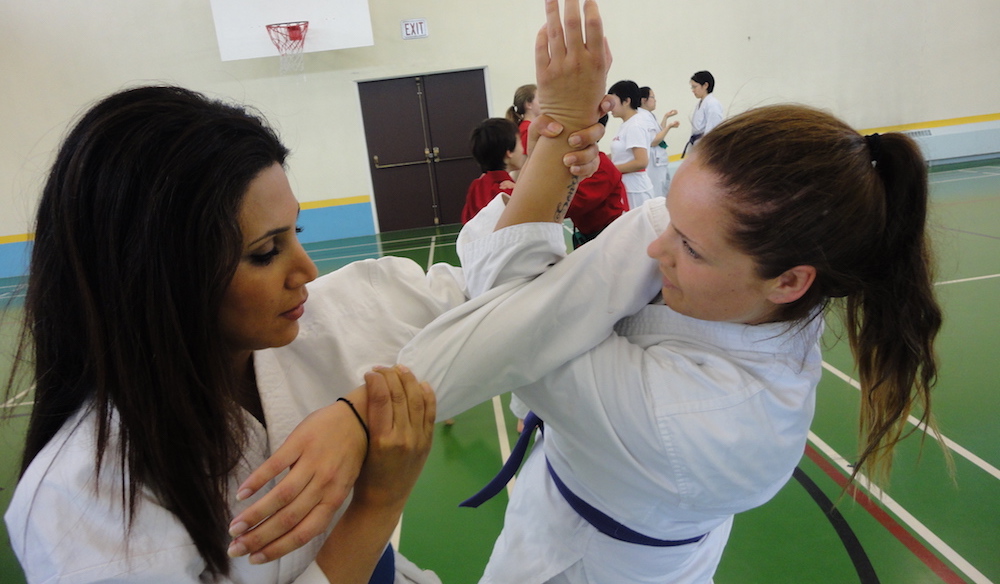 Adult Martial Arts Sounds Tough. Can I Handle It?
Everyone can handle our classes at The Powerhouse Academy. Led by professional instructors, each Adult Martial Arts program is designed to offer variations of every movement. That means beginners and experts can train side by side and get the most out of every single lesson.
Build your skills from the ground up or take your training to the next level today!
When you join us in Vancouver, you'll take on:
Total-body strength and muscle tone
Improved flexibility and agility
Boosted cardiovascular health
Self-defense skills for any situation
And Don't Forget, We're A Family Here!
Most big gyms give off an intimidating atmosphere to newcomers. That's not us.
Our team at The Powerhouse Academy has built a welcoming environment were people of all backgrounds across Vancouver can come together for fun classes and unwavering support.
In our Adult Martial Arts classes, you can count on:
Fun, lighthearted classes
Dedicated support and coaching
Constant feedback and instruction
A great group of new friends
Sign Up For The Best Adult Martial Arts Classes In Vancouver Today!
Change the way you train with our exciting Adult Martial Arts Classes at The Powerhouse Academy. We're excited to share the art of Shotokan Karate with everyone in Vancouver.
Take the first step today by filling out the short form on your screen now or sign up for our 2 Week Free Trail!