Stay Prepared For Any Real-World Threat With Our Self-Defense Classes
We strongly believe that it should never be your intention to fight your way out of a conflict. But in life, there are moments when you'll simply have to defend yourself from danger.

That's where our Self-Defense training comes in.
At The Powerhouse Academy, you can stay prepared for any situation and learn to react with power and speed when a conflict crosses your path.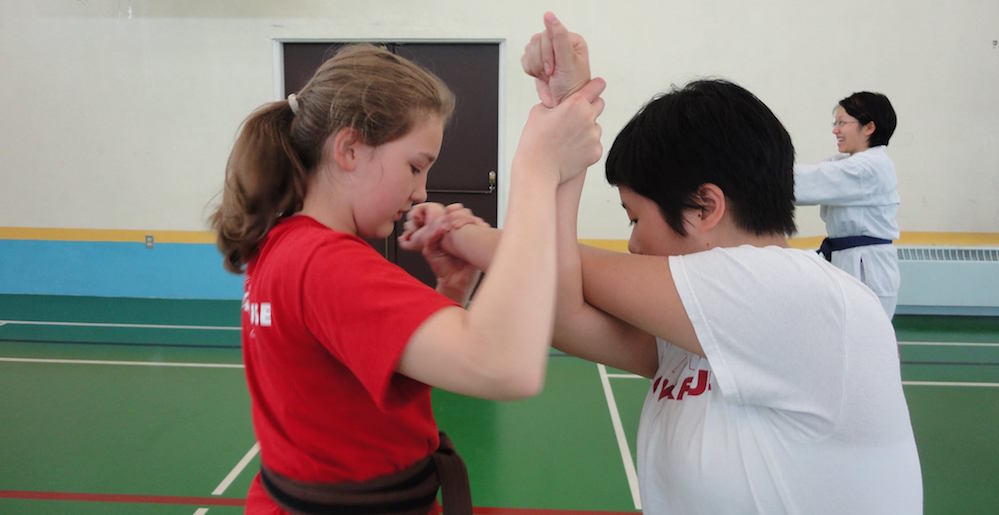 Real-World Self-Defense Training For Real-World Situations
Traditional martial arts training is great. It teaches strength and core life values. But with our self-defense training for both men and women, the sole goal is keeping you safe.
Our staff is dedicated to offering high-quality instruction in a wide range of situations. From day one, you'll feel more confident in your ability to protect yourself and your loved ones.
Join us in Vancouver and learn how to:
React at a moment's notice
Strike with speed, power, and efficiency
Maintain a clear mind in tense situations
Face life's challenges with confidence
Don't Wait Until It's Too Late. Join Us In Vancouver Today For These Incredible Self-Defense Classes!
If you're looking for a great way to learn self-defense skills and stay challenged with every class, we've got the answer. Join us at The Powerhouse Academy in Vancouver and take on our potentially life-saving instruction.
Just fill out the short form on your screen to get started today or sign up for our 2 Week Free Trail!