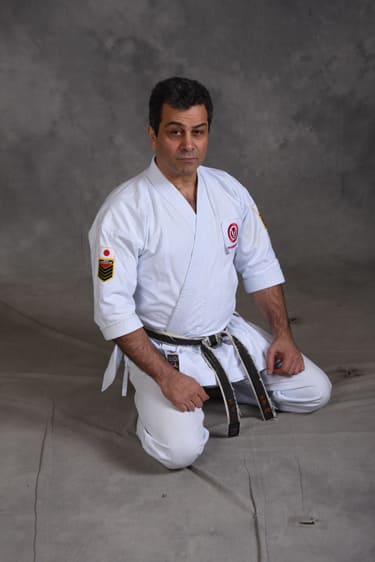 Sensei Ramin Emami
Ramin's interest in martial arts began when he was a child, with movies of his childhood hero, Bruce Lee. Fascinated by Bruce Lee's skills and fitness, at about the same time he experienced a bloody revolution in his home country, Iran, where he witnessed the defenseless people being brutally attacked by the government forces. Every time he witnessed a violent situation he thought to himself "how could these people defend themselves against armed attackers?"
"can people be empowered enough, to defend themselves against bullying and abuse?" These sad and shocking experiences attracted Ramin to martial arts and knowledge of self defense in a real sense, more than ever, hoping that he could develop himself to be strong enough, to defend himself and to possibly help those that were defenseless, if ever need be.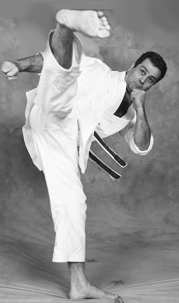 After his interest in martial arts was turned down by his father - not allowing him to take-up martial arts - his desire to learn martial arts grew even more, and when he was old enough to decide for himself, after finishing high school he left home and headed for the far east, in pursuit of his dreams, to learn karate from 'real-life karate masters' that he knew he could find in Japan. Ramin's search for a good school came to a stop when he found himself at the Japan Karate Association (JKA) headquarters - one of the most original and prestigious karate organization in the world. Ramin found himself in awe when observing the black belts and masters when training. They reminded him so much of his childhood hero, but they were not movie actors, they were for real!! This was a dream come true for Ramin so, believing that he has found what he was looking for, he joined the world famous Black Belt Certification Program offered at the JKA HQ Dojo (1985) and trained ever since religiously until he left Japan about 5 years later...

SPORT KARATE EXPERIENCE
Ramin was Not introduced to Karate as a 'Sport'. He was always reminded of the 'essence' of Karate-do and always heard his masters emphasizing that "Karate may be enjoyed as a Sport from time to time, but the discipline of karate is best picked up as a Martial Art" so it's spirit and the essence and its techniques will be preserved and practiced. This resulted in relatively less focus and effort on Ramin's side on competing. However, Ramin did take the challenge and competed for a number of times, the highlight of which was JKA Sanctioned Championships in Florida, USA 2002, where he ended up in the top 10 in both Kata and Kumite (4th). He put himself through a number of tests by not only JKA, but also Karatenomichi World Federation - headed by his Shihan Yahara - and earned 3rd degree black belt from KWF. He holds also a Masters Degree - 5th degree black with Japan Shotokan Karate Association.

Through the years Ramin also completed a number of programs that were directly related to his leadership role at The Powerhouse - NCCP, First Aid, Effective Communication, Child development, etc.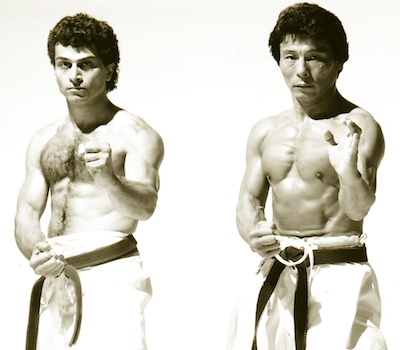 Teaching in Vancouver
Ramin began teaching in Vancouver in 1992 and represented JKA for a few years. However, his interest in belonging to JKA, unfortunately, died following the many splits that occurred within the JKA (after the passing of Master Nakayama). Being torn apart between a number of new organizations that were born after Master Nakayama's passing, his teachers no longer being together, he found it difficult to choose one group over another, so he chose to keep himself and his students away from the 'politics' in the Karate world, went forward without any ties to JKA or any other major organization
Since 2008 Sensei Ramin has found a new passion — teaching children. Since he started teaching kids he has been educating himself and his team in child development and has been actively searching for new and exciting training methods that would work best for kids – rather than strictly following a rigid traditional method that he found kids do not respond to very well. Sensei Ramin teaches his classes with a vision, that one day, the kids in his class will be the ones who will carry on the Shotokan tradition into the future, therefore, he takes their training very seriously

Having taught many children Sensi Ramin believes that most kids come with very limited Fitness level, not only physically, but also mentally because of many distractions these days (internet, facebook, games, tv, etc.) all over the place. So, in his classes, he tries to address the kids' Mental/Physical Fitness first, and then technique. So they not only will be set to excel in Karate but also in any other sport or activity, they may choose to pursue in their life.